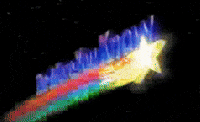 Section 1: Personal Information
Here you will find your names and aliases, addresses – both current and previous, and employers.
Section 2: Credit Scores
This is where you will find your credit scores from the 3 bureaus. If there is no score for a certain bureau, that means you do not have enough credit to establish a history.
Section 3: Risk Factors
These are comments made by the 3 bureaus about your credit history. It may contain statements like, "Too many collections agency accounts that are unpaid." or "The date that you opened your oldest account is too recent." This is important as it is how the bureaus see you and what lenders will look at. The risks codes will be in order of importance. Whatever is at the top is the most significant. This will tell you why you are not being approved for a loan.
Section 4: Summary
This is where you will find how many accounts you have open, closed, delinquent, balances for all the amount of credit you have out, and payments, if you have anything in your public records, and how many inquires that have been made in the last 2 years.
Section 5: Account History
This section will show you the account type and whether or not it is revolving, installment or open. It will also give detail as to what kind of account it it – a credit card, mortgage, student loan, etc. It will also tell you the bureau code, and this is important to look at and make sure it is right. This will tell you if the account is individual, joint or authorized user. It will divulge the details of monthly minimum payment, date opened, credit limit, what is past due, payment status, and when the bureaus or furnisher last reported this information. High credit is the highest balance that it has been. If it is higher than the credit limit, then that means you went over your credit limit. The comment section is a valuable piece of information as it will give clues about your account. Date of last active is the date of last activity on the account. It also sets the date for the timeframe for debt collection that is legally enforceable. There is a statute of limitations on how long debt can be collected. Another important piece of information is the date of last payment, because this will tell you the date of first delinquency. This has to do with the 7 year limitation that credit bureaus and furnishers can keep it on your credit report.
Section 6: Public Records
This section will state any thing that is public records. This includes judgements, child support, liens, bankruptcy, and sometimes criminal history. Liens are technically not supposed to appear on a credit report, but sometimes they do. You might be able to dispute a lien as an inaccuracy and get it taken off your credit report.
Section 7: Inquires
This section shows when your credit history was requested. It can be a hard or a soft request. It should only appear once, not in duplicate or triplicate, and should not be on there for more of its statute of limitations. For example, most inquiries are only allowed to be on there for 2 years.
Section 8: Consumer Statement
I would leave this section blank, as you might unintentionally incriminate yourself. But if desired, you can write a blurb and have an explanation about your credit.
Section 9: Furnisher Contact Information
This section gives you the contact information for each furnisher. This is who reported information to the bureaus. This information is provided so you can contact anyone who provided information about you.
What are you supposed to do with this information?
You can use it to stop and fix any inaccuracies in your report. Inaccuracies could include not having correct addresses, having wrong descriptions for accounts, having a spouse on your report, and the most annoying, being listed as deceased! You can dispute dates, comments and verifications. It is important to be specific about inaccuracies and corrections.